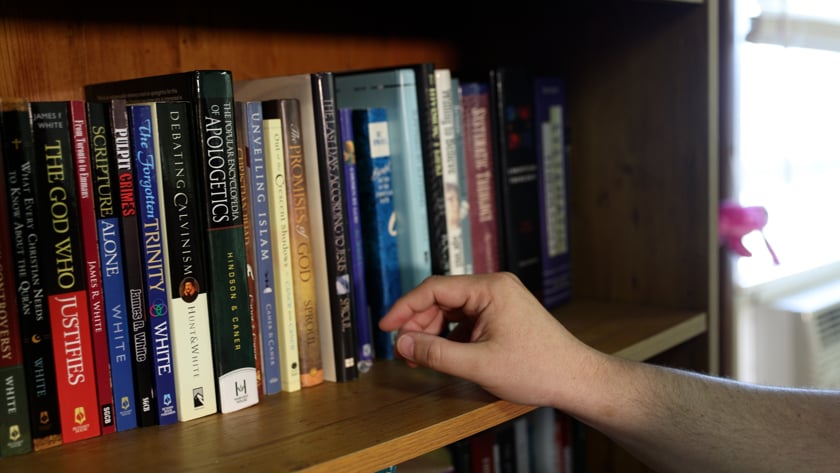 Introducing the Missouri Baptist Apologetics Network
The Missouri Baptist Apologetics Network is a group of church leaders committed to the defense of the Christian faith and called to equip believers to more effectively share their faith.
Our vision is to equip every Missouri Baptist to defend the Christian faith with gentleness and respect (1 Peter 3:15-16).
We are MBC-approved Christian apologists who equip others to defend the faith by speaking and providing resources that enable Missouri Baptists to become bolder and more effective in sharing Christ with others.
These Missouri Baptist leaders are available for training events, conferences, and other speaking engagements. Their listings are in alphabetical order. Click on their photographs to learn more about their ministries, or to contact them.
In Memory of Charles Smith
Missouri Baptist apologist, pastor, and Southern Baptist missionary Charles Smith died May 9 at his home in Farmington, Mo. He was 75.
Smith served as director of Witnesses Now for Jesus, a ministry to current and former Jehovah's Witnesses. He was in the Watch Tower organization for more than 30 years and held numerous leadership positions before coming to faith in Christ while reading his Bible in the back of a Kingdom Hall. 
Watch a brief video testimony here. 
Read a feature story on Smith from 2019 in The Pathway.
Smith served for many years as a Southern Baptist missionary on the Interfaith Witness team with the North American Mission Board, and he authored several resources on Watch Tower beliefs and practices, including Majoring in the Minors: What You May Not Know about Jehovah's Witnesses. 
He also spoke in numerous churches about his experiences, and he served for many years as an active member of the Missouri Baptist Apologetics Network.
Smith was an active member of Sonrise Baptist Church, Bonne Terre, and was serving as interim pastor at Second Baptist Church, Fredericktown, Mo., at the time of his death.
Thoughts from Missouri Baptists on Defending the Christian Faith
Show Me Why is a collection of writings from the members of the Missouri Baptist Apologetics Network. From the biblical case for apologetics… to what it means to be created in the image of God… to a closer look at the founder of the world's most successful form of counterfeit Christianity, this book engages your mind and encourages your Christian faith.
Contact Jill Campbell at 573.636.0400 ext. 303 or jcampbell@mobaptist.org  to order physical copies of the book.