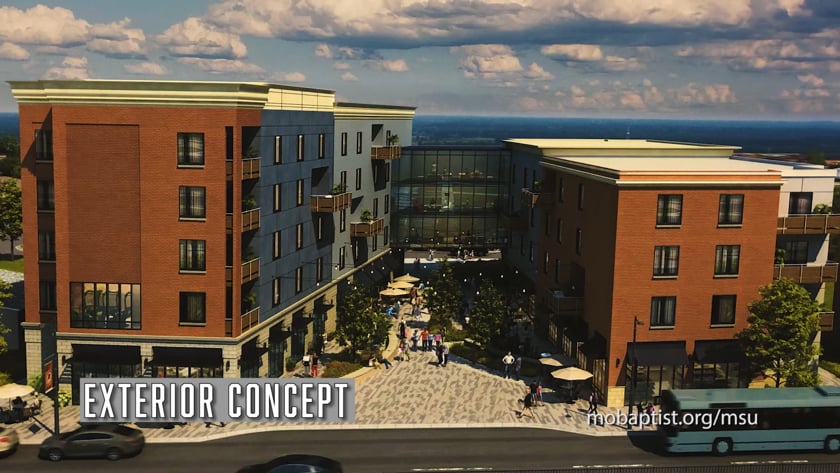 Missouri State University BSU Campaign Video
A Message from the MBC Executive Director
Dear Friends,
On behalf of the 1,800 Missouri Baptist churches we serve, I invite you to join us in a most significant ministry project. We believe the Baptist Collegiate Center has the potential to become a great testimony about God at work through His people – a project people will talk about in future generations.
As we launch the Baptist Collegiate Center Campaign, we are working with key partners: Chris Wilson and the Springfield Baptist Student Union; the Rountree community; Missouri State University; the Springfield Chinese Church and other churches in the area; local businesses; and the future 100-plus residents who will call 906 S. National in Springfield their home.
Over the past 100 years, the students, university, faithful church partners, and the Springfield community have rallied together to ensure every student has a safe place to talk about what really matters. We look forward to leveraging our location to create long-term sustainability for our Missouri Baptist ministries.
Thank you in advance for your prayers and support as we labor together to impact our community today – and for generations to come.
Dr. John Yeats
MBC Executive Director
The Baptist Collegiate Center is the future home of the Baptist Student Union, The Springfield Chinese Church and partnering ministries, Rountree community events, local businesses, and 100+ residents. It will be within 100 feet of Missouri State University.